Welcome To Our Site!

Welcome to Whitby Studios website. We have been in business for 20 years, and have built a reputation for quality, reliability and service. With all the industry standard equipment you would expect to find in any professional studio around the world. We continue to offer our very large client base all the resources needed to create successful music releases.
News & Events
01.01.2015
Happy New Year to all our studio clients and music students.

01.01.2014
Happy New Year to all our studio clients and music students. Whitby Studios 1994 - 2014. Twenty years recording music in Ellesmere Port.

20.09.2013
Whitby Studios new look website. Special offers, artist video's, studio information, music tuition and technology courses.
01.07.2013
Whitby Studios now has a high street enterance. Also a new piano room and teaching/programming suite. More updates soon.
14.04.2013
Studer A80 2inch 16 Track. Ulimate analogue recording format. Tape compression and saturation is quite a unique sound. See Facebook Studio page for free trial.
02.04.2013
Free video with 2 Days or more recording time. Studio video, filming and editing.
31.03.2013
Solo artist offer. One day in the studio, 4 songs, 1 video (green screen or stage), 50 CD duplications onbody artwork. Photography with 5 A3 boardless high quality prints. DVD with artwork containing all the media. Must be vocals to backing tracks only. £120 per 8 hour day.
Featured Services

Record your favorite songs in our state of the art studios. With a professional team of engineers, musicians and vocal coaches. Personalised CD's with onbody printing, cover design and your photo all in a presentation jewel case.
Featured Artists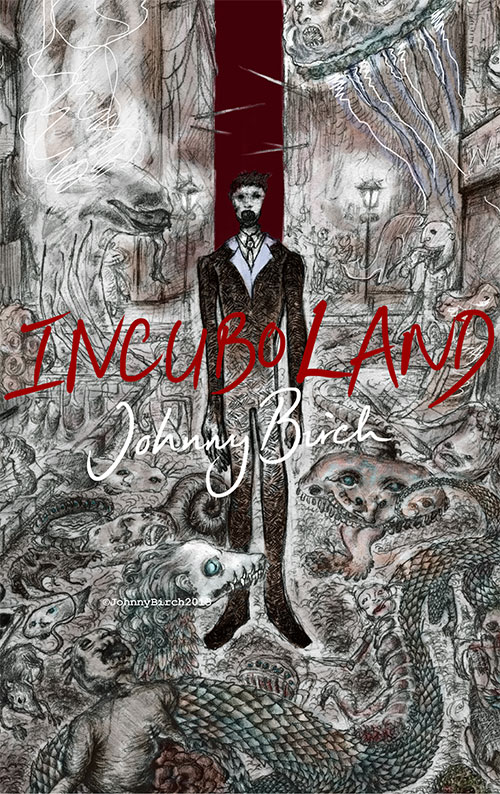 John Birch singer/songwriter recording tracks for the new CD Incubo Land.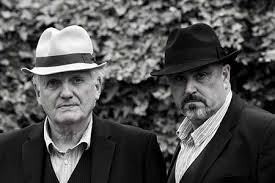 The Southbound Attic Band consists of Barry Jones,
guitarist, singer-songwriter,and
Ronnie Clark, bass and backing vocals.
Featured Services
The pack you will receive will contain information on the studio and how to get there, booking information, show reel DVD and the all important Voucher (valid for 12 months).
Voucher includes:
· 2 Hours Studio Time
· 1 Song professionally recorded using all the latest technology
· 3 CD's to take away
· DVD to spice up your YouTube or Facebook page
· Digital Photo which will be printed directly onto your CD's
· Have up to 2 people watching to share the experience.
· "A once in a lifetime experience, and a product that will last a forever." Whitby Studios has all the equipment and expertise to make a record you can be proud of.
Learn some vital coaching from the Engineers and Producers on hand.
Extra CD's can be purchased on the day, and extra recording time can be booked for any return visits. The 2 hour studio experience is usually priced at £99.99, but now at a special offer price of £79.99.
×
Featured Artist 1
John Birch
Johnny Birch is a Chester born (1994) singer songwriter. A lifelong involvement with music means that Johnny is no stranger to performance. He first came into Whitby Studios in 2011 and since then has recorded three albums with Ian Lewis and Catherine Harrison as producers. His most recent album, Incubo Land, comprises ten of Johnny Birch's own songs. These songs demonstrate a wide range of skills over command of genre, harmony, melody and lyrical narrative. Johnny is now preparing for a future in the music business as he pushes his own music into the circuits. Incubo Land is available on iTunes and Spotify and you can visit JohnnyBirch.com for more information.
John Birch
×
Featured Artist 2
The Southbound Attic Band
The Southbound Attic Band consists of Barry Jones, guitarist, singer-songwriter,and Ronnie Clark, bass and backing vocals. Their high energy live set is a combination of Americana, English and Celtic tinged folk rock. Their first full length CD, The Willows Suite (SAB2 2009) is a full musical suite of original songs, written by Barry, based around the book Wind In The Willows by Kenneth Grahame. The Willows Suite, which incorporates readings from the original text, followed by the song inspired by it, is also an hour long theatre piece which is suitable for all ages except the very young. To critical acclaim, the Southbound Attic Band performed The Willows Suite at Formby LittleTheatre for Formby Live 2010 and at the inaugural Liverpool Threshold Festival in 2011. Their second CD No More Tears (SAB3 2011) incorporated what have become their trademark songs, Howling at the Moon and Southbound Train as well as a tribute to their home city of Liverpool, City By The Bay, which featured as a you tube video http://youtu.be/eTMVeZXEwYAon a popular Liverpool Tourism Website. Their latest recording Living The Dream (SAB4 2012) which includes a song written by Ronnie Clark, followed the previous two by featuring in its own hour long edition of Radio Merseyside's Folkscene programme with Stan Ambrose, and Radio Merseyside's Billy Butler has also played music from the CD featuring Nostalgia Still Rules on his popular prime time show. In Americana-uk.com's review Jeremy Searle described the CD as "Fine old school song-writing and playing... a hugely enjoyable listen." FATEA webzine described it as "an album full of home truths delivered with a subtle wit and good honest humour." And Tony Donaghey from LiverpoolBands.com said "great solid songwriting, every song had a proper tune - immediately hummable and often sing- a-longable." The Southbound Attic Band are currently hosting a series of Acoustic Dustbowl events monthly at The View 2 Gallery, Mathew Street,Liverpool for Americana UK Promotions. CD's are available from News From Nowhere, Bold St,Liverpool and Quicksilver Music, Market Street Southport or from Barry Jones
The Southbound Attic Band
×